The Triple Benefit
The benefits of corporate volunteerism go well beyond what the nonprofit receives. Not only does the nonprofit benefit, but so does the company that supports its employees in volunteering, and the employees themselves also benefit. We call this the "Triple Benefit" to corporate volunteerism.
Customer Highlight: Adpearance
Adpearance is a digital marketing and sales solution software. It's making it's mark in digital advertising, but also in corporate volunteerism. Learn about this exceptional company and the work they're doing in the community.
Volunteer to Career- Applying Meaningful Service to Your Resume – Part II
In this second part of our series, we talk about how volunteerism can take on a variety of forms and while relief organizations offer many unique opportunities, they are all equally rewarding.
Professional Skills Development Through Volunteerism
Companies are starting to recognize that volunteer work is an actual opportunity to build on employees' skills — rather than just attract new hires. Here, we share a few ways that volunteering can improve employees' professional skills and how your employee volunteer program can better support this development.
The Importance of Employee Volunteer Recognition
Studies show that employees aren't motivated by increased pay or promotions; they're motivated by simple appreciation. When it comes to motivating employee volunteers, here are a few things you can do to recognize and encourage their hard work.
4 Tips to Create Your Employee Volunteer Program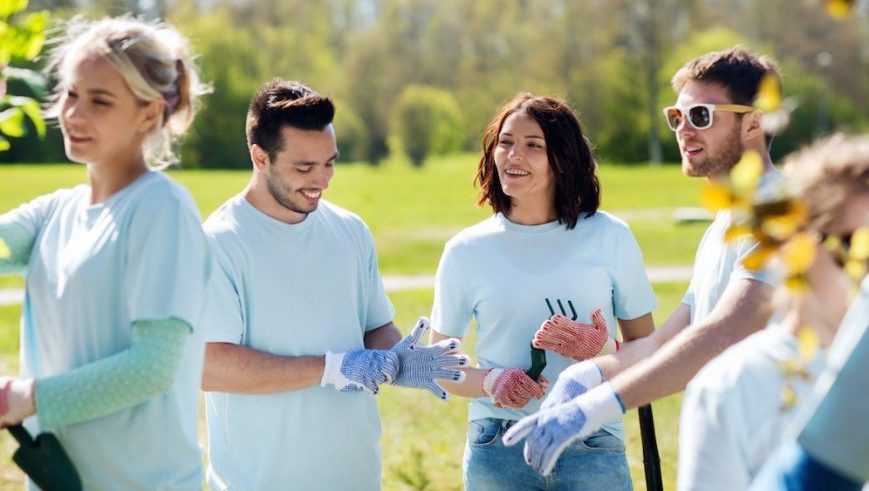 Nearly 1 in 4 companies in the U.S. offer Volunteer Time Off (VTO) or an Employee Volunteer Program (EVP). How can you create a program that can foster employee engagement and make a difference in your community? Check out these 3 types of EVPs and the 4 tips to help you create your own program.
Employee Volunteer Teams
An employee volunteer team (EVT) is an independent team dedicated to organizing and running an employee volunteer program. An EVT is created to allow employees to share the responsibilities of managing a business's volunteer program. It's also an efficient way to get employees involved and excited about your company's volunteering efforts. Learn more about EVTs here.
Volunteer Programs for Recruiting
Studies show that employees seek companies with employee volunteer programs and that they are more loyal to a company that helps them contribute to important causes. Here are a few tips on how you can bring in top talent using your own EVP.
NobleBridge Spotlight: Rivermark Credit Union
In addition to their success as a financial institution, Rivermark Credit Union has a rich history of volunteerism and giving back, which makes them a huge asset to the Portland community and the NobleBridge initiative. Learn more about how the local credit union is getting more involved in the community.
NobleBridge Spotlight: Garrison Hullinger Interior Design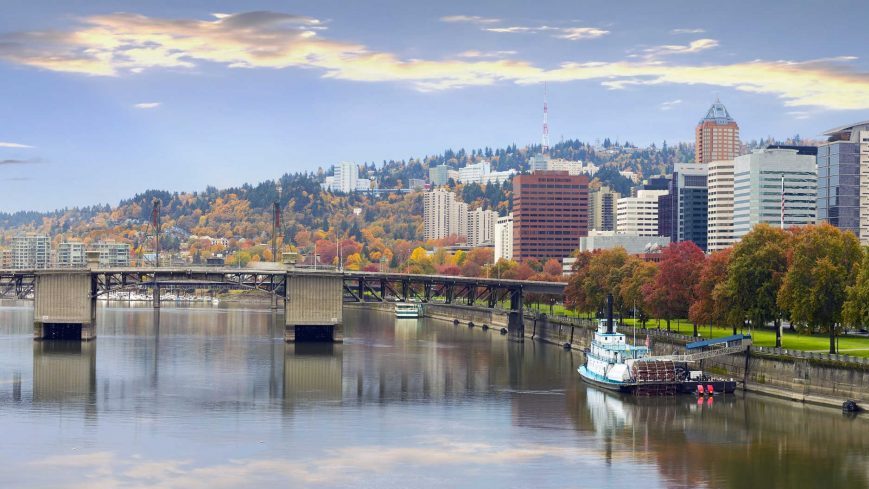 Garrison Hullinger Interior Design (GHID) is taking on a new challenge: an initiative to formalize company-wide volunteerism. See how the GHID team is working with NobleBridge to give back to the Portland Community and make a greater impact for those in need.