4 Tips to Create Your Employee Volunteer Program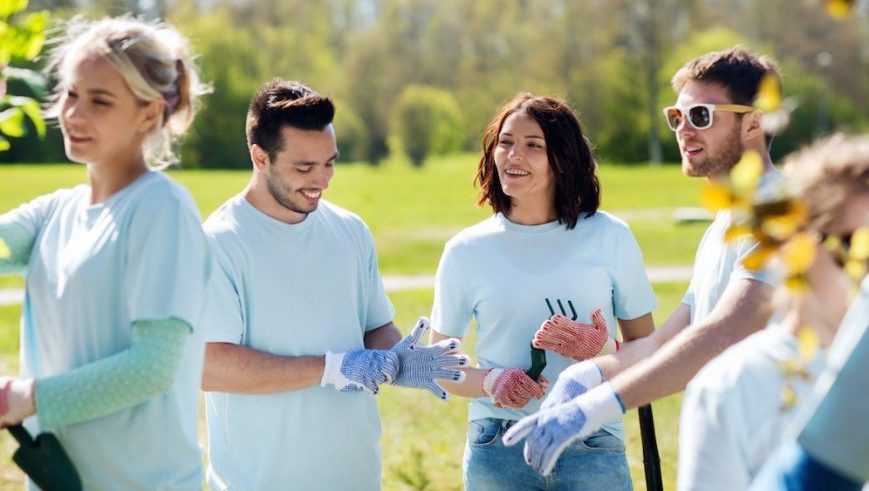 Nearly 1 in 4 companies in the U.S. offer Volunteer Time Off (VTO) or an Employee Volunteer Program (EVP). How can you create a program that can foster employee engagement and make a difference in your community? Check out these 3 types of EVPs and the 4 tips to help you create your own program.
Immersive VTO Programs for Deeper Impact (and Better Business)
To help their communities and to establish a reputation for social responsibility, many businesses have begun offering volunteer time off to their employees. While many employees wish to go deeper- Immersive Volunteering is a growing trend. Learn more.
Connecting Smaller Nonprofits to Businesses With VTO
Learn how smaller nonprofits can attract and leverage business partners who engage employees with volunteer time off programs.
Volunteering as Part of Your Business's CSR Program
Volunteering enriches the workplace by reducing turnover, increasing employee engagement, and improving employee happiness. Learn how implementing a CSR program in your organization can help your bottom dollar.
What is Corporate Social Responsibility (and What Does It Mean for Nonprofits)?
Corporate Social Responsibility (CSR) is a hot button topic for a wide range of organizations, but what does it actually mean and what are the benefits for nonprofits and businesses? Learn more about CSR.
Volunteer Time Off Can Attract and Retain Top Talent
As companies are turning their sights on recruiting skilled workers, they're finding they need to create a different route to attract employees. See how offering volunteer time off (VTO) can help you recruit top talent!
Starting an Employee Volunteer Program
Wondering how to start your own Employee Volunteer Program (EVP)? Whether your objective is stronger partnerships with specific nonprofits, increased community visibility, or a more qualified application pool, these tips can help your company create a successful volunteer program.